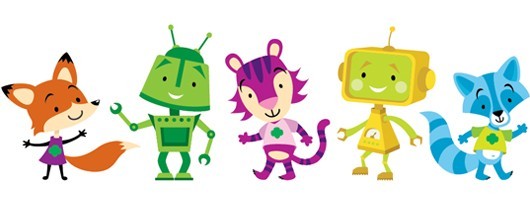 You're Invited to Join the World of Girl Scouts!
We can't wait to meet you and share how Girl Scouts can brighten your girl's world. Join us for an exciting event and get a taste of all the fun she'll have as a member at a Robot Building Party
Girl Scouts is a way of life that brings out the best in your girl, even in the most challenging of times. While she's learning about science, technology, engineering, and math (STEM); the outdoors; entrepreneurship; and important life skills, she's also discovering new ways to make your family and community stronger, kinder, and better for everyone. Plus? Girl Scouts is FUN!
Ready to Join?
Girl Scouts of Wisconsin Southeast is thrilled to welcome you and your girl! Whether you have questions about starting a new troop for your girl and her friends, joining an existing troop, or something else, send us a note at customercare@gswise.org or call us at 800-565-4475. We're here for you!
Already a member? Log in to renew.
---
When your girl becomes a Girl Scout, she'll:
Join a group of local girls—called a troop—for regularly scheduled meetings (either virtual or in person)
Make new friends in a space where she feels comfortable to just be herself
Have a community of caring adult volunteers to guide her as she tries new things
Practice new skills and earn Girl Scout badges and awards
Make the world a better place by helping her community
Try coding, robotics, engineering and more through hands-on STEM activities
Enjoy the great outdoors while learning how to protect animals and the environment
Build business smarts through the Girl Scout Cookie Program
---